Good day dear readers and blog followers!
Today we shall be joining the amazing Orquesta Reve in celebrating it's 60th (!!!) birthday with one of the most well known and well loved songs in the history of modern Cuban music!
As you probably know already, Orquesta Reve is one of the most important (if not the single most important) musical groups in the history of contemporary Cuban music, maybe second only to the genius Arsenio Rodriguez, who revolutionized the music some 20 year prior to the Orchestra's creation.
Orquesta Reve is called "La Aplanadora de Cuba" for a good reason;
Many of the most influential Cuban musicians came from its ranks, including Juan Formell, Cesar "pupy" Pedroso, Juan Carlos Alfonso, just to name a few, and the band just keeps getting new talents each time, not any less talented than those who left.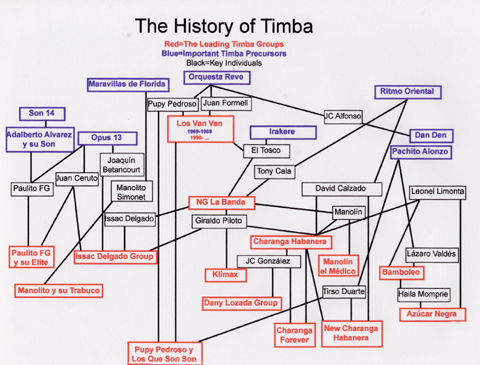 The band was founded in 1956 (!!!) and led by Elio Reve up until his tragic death in 1997, when he was succeeded by his son, Elio Reve Jr., nicknamed Elito, who's been leading the band to ever new heights ever since.
The song for today is one of the most famous salsa compositions ever – Mi Salsa Tiene Sandunga, and is performed by today's Orquesta Reve, with some guest appearances by past members from Cuba's best bands!
So, here is the great masterpiece;
Disfruten!