Good day dear blog readers, listeners, followers ¡y todos los amantes de la musica Cubana!
Today I am glad to present a voice which is probably familiar to many, even if not by name…
Hector Valentin, known as "el Valiente", was the lead singer of such primera line ensembles such as Orquesta Reve and Adalberto Alvarez y su Son during the 1980's and 1990's occasionally making the guest appearance in both CDs and concerts later on.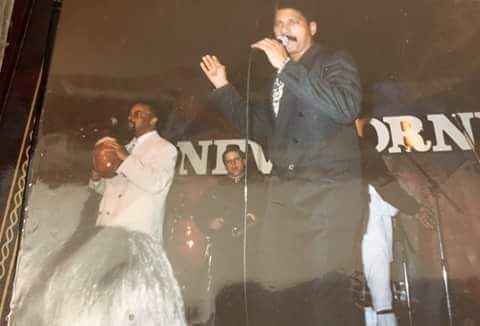 In 1992 Hector formed his own band (Hector Valentin y su Orquesta) releasing several CDs over the years, playing both traditional and contemporary genres of Cuban music including Son, Rumba, Bolero and Timba.
Recently (feb. 2020) a new, 11 track, disc was released, produced by Manolito Simonet, with guest participation by many of Hector's former comrades form Adalberto's band, Manolito's band, Osain del Monte ensemble and others.
So, without further ado,here it is!
And Always remember… ¡Sigue disfrutando la musica Cubana!