It's classics time!
Good day dear readers, listeners and blog followers…
As you might know, today (or more correctly for the time zone I'm writing from, tomorrow) is Fidel's 90th birthday!
íFeliz cumple compañero!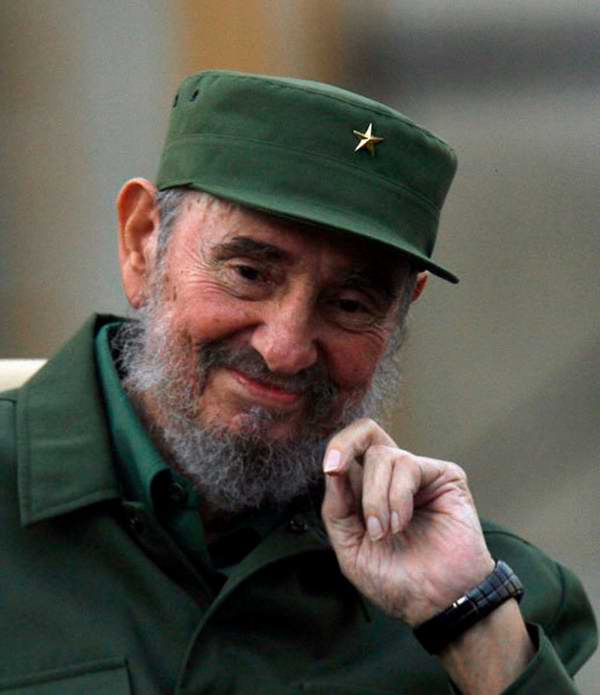 So, for this occasion, let's delve a bit deeper into the history of Cuban music, with a genre which might not be as old as Fidel, but is very interesting and enjoyable, nonetheless…
Today we're gonna have ourselves a little Cha Cha Cha lesson (yes, pun intended 🙂 ).
For those not aware of the less recent history of modern Cuban music, Cha Cha Cha is a joly and rhythmic musical genre derived from the Danzon.
It was created by composer, songwriter and violinist Enrique Jorrin from Orquesta America in 1948, as an experimental form of Danzon, directed especially at social dancers, being faster and more rhythmical, while still melodically rich.
Soon after, Cha Cha Cha exploded, gaining much popularity in Cuba, Mexico and then Latin and north America in the early 1950's, just like the Mambo a decade earlier.
The dancers in club Silver Star in La Habana also developed a dance for this type of music during that time, which became a hit as well.
As a musical genre, it was played by Charanga type orchestras at parties and on the radio, and can be characterized by slow to medium tempo, a rhythm section made by the Tumbadoras (Congas), Guiro, small Campana (also known as the "cha cha bell"), Pailas (Timbales) and Bass (which also took part in shaping the melodic and harmonic components), while the melody and harmonies were mostly taken care of by the flutes, violins, piano and vocals.
Just like in Danzon, the song is composed of a "classical" and an "Afro-Cuban" section, in this case the classical being more like the Danzon, and the Afro-Cuban section coming mostly from Rumba.
Cha Cha Cha is quite  jolly and lighthearted in character, with the lyrics mostly being simple, and can even often be described as simplistic, naive or childish… but only in a good way 🙂
Orquesta Aragon, founded in 1939 by bassist Orestes Aragon Cantero in Cienfuegos, was very much a part of the "cha cha cha hype", and contributed a lot to its development and popularization.
Led by Rafael Lay since 1948, the orchestra moved to La Habana, appeared on many radio shows, recorded vinyls and traveled the American continents extensively, spreading cha cha cha and other Cuban music to the masses.
Over the years, the orchestra traveled several dozen countries, appeared in various music festivals worldwide, won a Latin Grammy award, and earned the nickname "La Charanga Eterna", and rightfully so;
The orchestra has been around since 1939, and is still playing such classics as El Bodeguero, El cerquillo, Cachita, Pare Cochero, Guajira con tumbao, Tres lindas cubanas, and many, many more!
So, here's today's song…
Disfruten!
(oh, and if you still haven't done so, go to your local Cuban dancer teacher, and learn yourselves some Cha Cha Cha! it's quite an enjoyable dance, and will add a lot to your Casino dancing as well!)