Good evening dear readers, listeners and followers!
Happy new year! Feliz ano nuevo! С новым годом!
For today, I made a special post about quite an important topic – how should you DJ Cuban music at a venue?
But first, a few words about the title.
For those who don't know, something "for dummies" is a term from the internet slang used to describe basic guides for doing this or that thing.
Spanish, auto mechanics or biochemistry, plenty of books are out there.
The term should never be used in an offensive manner, but is rather comical.
In Russian it's even funnier; dummies or "noobs" are called "kettle-pots".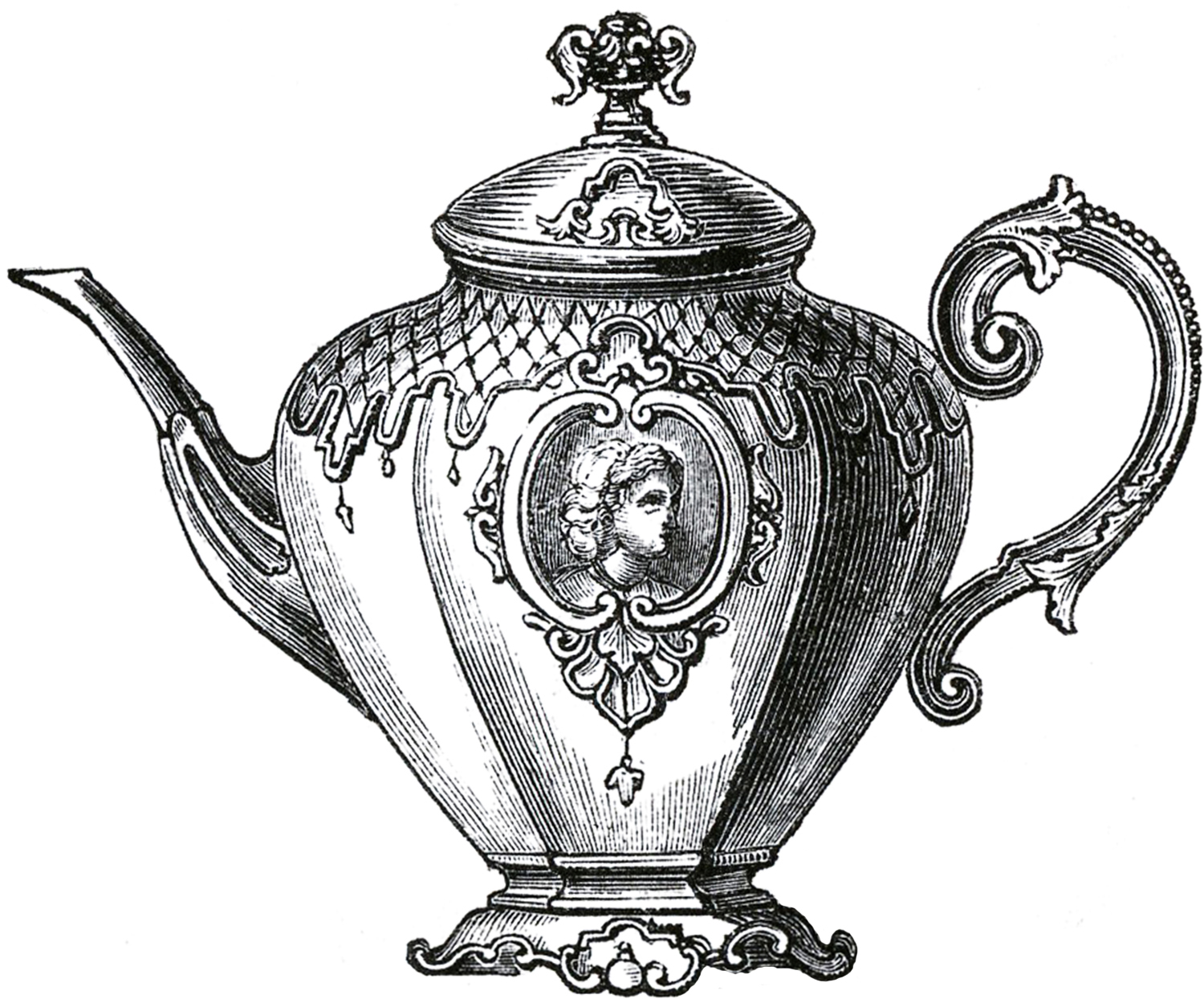 Now that we got this out of the way, let's get to business!
So, did you ever want to step into the shoes of the DJ of your local venue? did you DJ before, getting negative responses? do you know somebody who DJs but does a lousy job?
Answered "yes" to any of those, or are simply curious?
Read on!
Listening to Cuban music for 10 years (well, 10 years minus 2 days, if you want to be 100% accurate 🙂 ), researching it for about 9.5 of them, attending a variety of local and international venues, and hanging out & communicating with many DJs and musicians, led me, over the years, to some insights about what a good DJ does and does not do, how a good playlist should look like, and what can break a potentially good one.
Tonight I'm going to share those insights I collected with you.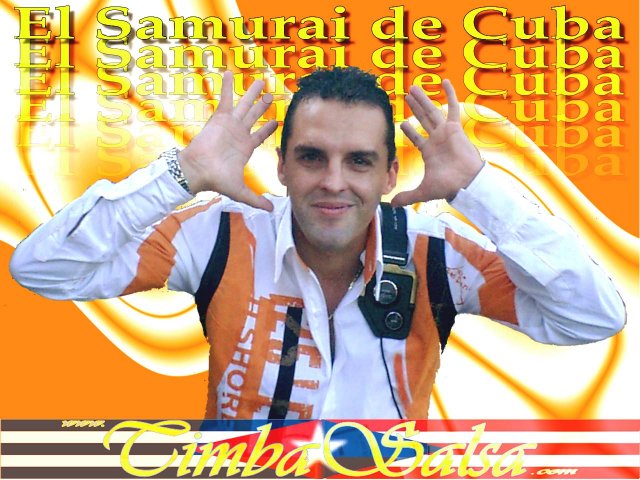 Salsa DJ is not only a nice song by Cuba Jam, but also quite a responsibility.
The DJ is one of the people most responsible for the party's success… a good session can make or break the party, and often does.
Personally, it's one of the first things I consider when deciding whether I should or should not attend a party.
If the DJ does a shitty job, people won't dance, and then the party basically lost.
So, what makes a good Cuban music DJ?
As a rule of thumb, these are the QVF trinity – Quality, Variety and Flow.
Quality (and relevance) :
Quality actually means several things in the context of Cuban music.
The first and foremost thing is the quality of the song and it's execution by the musicians playing it.
Some musicians are talented, some are virtuoso, and some are… mediocre at best.
If the musicians don't do a good job, the song will sound boring, repetitive, "flat", and disharmonious.
This is mostly the case with newer bands, young and inexperienced musicians, or just arrogant "hip" guys that think that they are "the bomb" while in reality they can't make any good music.
Another thing common today is computer generated music.
Some people think that they can just record a bunch of rhythmic pattern and lyrics, mix them together using a computer software, and vuala! it's a musical masterpiece!
The opposite is quite true, and such cheap tricks should be kept out of the parties, and pretty much anywhere else.
What should you do, then?
Stick mostly to band from la primera linea, such as NG La Banda, Maykel Blanco, Habana De Primera, Adalberto Alvarez, Orquesta Reve, Los Van Van, Dan Den, Pupy y LQSS, and some other bands of this category, many of which I have presented more then once during the last 3 years here in the blog.
99% of the time, these are tried & true winners.
On the other hand, stay a way from anything labeled as "urban", "modern", "nueva \ nuevo" etc.;
This stuff is mostly very badly made, commercialized, low grade crap.
Quality also means recording quality.
In most venues you will be playing in a rather big room, with decent speakers and amplification.
The sound reproducing capabilities of such equipment is mostly good, so the recording quality of the music you play should match that quality.
Otherwise it will sound awful, messed up, rough, not clean and distorted.
Even if we put the legal issues aside, this is enough of a reason for people not to "rip" music from youtube or get bootleg copies of newly released albums online. It will just sound horrible!
Another thing quite relevant here is the relevance of the music to the party.
This guide and this blog are all about Cuban music, so all that you play must be 100% authentic Cuban music.
So, what is (and what is not) Cuban music?
Cuban music is any song belonging to a musical genre created in Cuba from other genres of Cuban music.
This certainly doesn't mean "any music created in Cuba", "any music made by Cuban musicians" and definitely not "any music popular at the moment".
Although in most cases there's a great deal of overlap between "the best Cuban music" and "music made by Cuban musicians in Cuba", this is not always the case.
Although quite uncommon, there is some great Cuban music made outside the island.
For example, some songs by Calle Real, a band from Sweden who's members lived in Cuba for several years, or some songs by Mayimbe, a band from Lima, Peru, consisting of a mix of musicians from both Cuba and Peru.
On the other hand, there's plenty of good music made by Cubans in Cuba which is not Cuban music and has nothing to do with Cuban music, such as the talented pianist Frank Fernandez or the Cuban hip hop artist el mola.
Also, a famous Spanish proverb comes to mind – arbol que nace torcido nunca su tronco endereza.
If a song does not belong to a genre of Cuban music, it is almost impossible to make Cuban music of that song.
A few extraordinary examples of the contrary exist, but they literally are 1 in a 1,000,000.
If a song is a hip hop, pop, reggaeton, ballad, techno or whatever which is not Cuban music, it can never become Cuban music.
So, regardless of how much it's being played on the radio or MTV and reposted on facebook, keep all the "covers", "salsa versions" and such out of your playlists (and if the "song" is by a dj / mc rather than a group of musicians, then hell yeah, it sure counts, mr. "let's put some berna jam and dj dan tonight" !!! ).
What should you play?
Son, Songo, Cha Cha, Son Montuno, and of course, Timba!
Variety :
All of us, Timba fans, love Paulito FG, don't we?
We sure can enjoy hours upon hours listening to his fine albums, one after another.
So, why should't my 1.5 hour playlist be "Paulito's top 15"?
Well, unlike listening to our favorite artist at home, a dance party needs variety!
Most people get bored from dancing to the songs of the same band \ artist one after another and with yet another one following it.
And as "crazy" as it might sound, some people actually don't like Orquesta Reve that much (just using it as an example, no offense 🙂 ) but are hardcore fans of Bamboleo (again, just an example), so your "Reve rules!!!!1" playlist will most probably keep them of the dance floor 80% of the time, and they will be less likely to come next week.
does this mean that you can't play more than 1 song of a band all night?
Of course not (but doing so is a very nice challenge for a DJ, and is quite recommended every once in a while, as a "test of skill and knowledge" of sorts. A good DJ know their stuff from the inside out!).
You definitely can play several songs of the same band throughout the night (how many? that depends on personal taste and on how long the party lasts, with the later often depending on your skill as a DJ…), but do try spacing them out instead of playing them one after the other.
Another important thing to remember is to shuffle the songs from week to week or one session to the next, especially if they take place at the same venue.
I can hardly think of a more boring thing than listening to the same songs in the same venue for several weeks \ sessions in a row.
A rule of thumb that I have for this matter is this – make sure that at least 50% of the songs you're going to play this time weren't there the last time.
Following this simple rule will keep your playlists fresh and interesting (and of course, everything under "quality" still applies).
Also, you should not be chasing new stuff;
So your playlist will not have a song from the album which came out a last week. So what?
A good DJ has lots and lots of great music, and the release date of a song is about the last thing determining if it's gonna be good or not.
So, if you tend to do so, stop chasing only new stuff, and don't be afraid going back to the start of this decade, and also to the 90's, 80's and before that.
I don't think that there's a decade since the arrival of the earliest recording gear to Cuba which doesn't have goo music made during that time.
Flow :
Last but not least, flow means how you arrange the music throughout your playlist.
To some this might seem insignificant – I'm going to play 30-35 songs by primera linea bands tonight, 50% of which I didn't play last week, spacing them out in such a way that there's no more than 1 song out of every 4 songs that is by the same talented Cuban artist.
What can go wrong?
Well… quite a bit !
When deciding how you're gonna space out the songs in your playlist, you have to take into account not only the quality of the songs and the variety of the playlist, but also some other things.
There are tempo, energy levels and rhythms.
Tempo is a term in music theory which means the speed of the song.
Starting the party with one of your fastest songs for the night is usually not such a good idea, and playing several such songs in a row is even a worse one.
The opposite is also true; if you play 7 songs which have an average tempo of 80BPM, most people will simply get bored, especially if it's the middle of the party, the peak of the night.
Energy levels sometimes go along with tempo but some times do not, meaning that many faster songs are quite energetic with a lot going on, while slower songs tend to be more suave, calm and soft.
But this is not a rule, and there definitely are fast yet mellow songs together with slow and quite energetic ones.
You should spread out the energy levels just as you do with tempo.
Last but not least, you should consider the rhythms present in the compositions you play.
For example, you definitely can (and should) play Timba which has Rumba-Guaguanco parts in it, and can occasionally play a full Guaguanco, Yambu or Columbia song… does this always apply?
Not exactly.
What if the venue mostly targets beginners? or non Cuban folks aged 50 and above?
Or just a crowd the majority of which hasn't heard a Rumba Clave in their whole "dancing career"?
In such cases playing much (or maybe even any) Rumba will not be a good idea.
And even if it does make sense playing specific Afro Cuban rhythms, and the dancers know how to dance to them, dedicating too much of your playlist to something specific can bore most people.
For example, most hardcore Casineros definitely can dance Cha Cha Cha, and some love doing so as much as they love dancing Guaguanco or Yoruba steps.
Still, the great majority of them comes to a party planning their dances to Songo and Timba music, with maybe an occasional Son thrown in, so playing more than 2-3 (and I'm being quite liberal here…) Cha Cha songs will most probably get many of them to hit the couch rather than the dance floor.
So, everything mentioned under "variety" still applies big time.
A good playlist always has an equilibrium based on the dynamics of the specific night, the public attending the venue and of course the personal taste of the DJ in charge.
To sum this part up, from what I have seen over the years, the "perfect" flow for a party is to start with slow to medium tempo and energy gradually going up to a peak.
Then you stay more or less stay at that peak for a while, at times playing faster songs, but at time also slower songs (with the average BPM being about 96-102, give or take ~4BPM for slower or faster songs, often with a slower one following a faster one).
After that peak you gradually slow down, but not much below the lower limit of your peak, finishing with 2-3 songs slower by roughly 2-3 BPM (which gets us to the end of the party at about 92-93 BMP, on average).
Putting the theory into practice : analysis of a real playlist, by DJ Che
Well folks, to top it off, I got a bonus for you!
A real playlist I made for a venue I DJed at some time last year.
The playlist is for a party ~2.5 hours long, for a crowd which dances Casino and a little bit of Son, but not Rumba, the party always end with a specific song, and the dancers attending it contain some people who like leading Rueda de Casino on maybe 7-10 specific songs, so all this was taken into account when making the playlist.
Now, here it is!
Lets analyze the playlist.
The playlist has plenty of variety of bands, such as Orquesta Reve, Manolito y Su Trabuco, Tirso Duarte, Los Van Van, Maraca, Septeto Nacional… lots of great bands, 100% pure, authentic, high quality Cuban music.
Looking at the genres present, most of the songs are Timba, with some Songo and Son compositions, just as it should be for a crowd of Casineros, give or take some specifics (as mentioned above).
Speaking of tailoring the songs to the dancers attending the venue, the playlist contains several songs (such as "temba tumba timba" and "marcando la distancia") to the sounds of which people like leading Rueda de Casino, contains Son (some people at this venue love Son music and dancing) and contains no Rumba or Yoruba compositions (as the crowd attending the venue is not into it, and most simply aren't familiar with that music and the dances associated with it).
Looking at the flow of the playlist, we can see that it starts relatively slow, at about 85BPM, briefly going up for a "rueda break" with a faster song (99BPM), then slows down a bit but catches up and keeps gradually going up, reaching a plateau \ peak of about 98-101 BPM (with an occasional slightly faster song "balanced" by a slightly slower song).
After that there's a gradual slowing down of the songs, with energy levels mostly following the same pattern, 'till the playlist ends at an average slow-medium tempo of ~93-94 BPM, ending with a specific song favoured by the organizers of the event.
As you can see, this playlist answers all the criteria mentioned in the document, and as such it was quite successful, and the party was a blast!
It even lasted ~40 minutes longer then planned, as the usual running time of parties at this venue is about 1 hour and 45 minutes.
P.S:
As usual, I will not leave a blog post without a clip.
So, here is a playlist of some of my all time favorite Son, Songo and Timba compositions.
I admit, it's not that up to date with the latest stuff, but it definitely is full of quality, variety and great Afro Cuban rhythms.
So, have a happy new year, and ¡disfrute la musica Cubana!