Good day dear readers!
In today's post I wish to present you a new song by Calle Real, a unique and very interesting band from Sweden.
Calle Real was formed as a trio in 1999, playing traditional Cuban music, inspired by the success of the Buena Vista Social Club, which brought the founding members to take interest in Cuban music.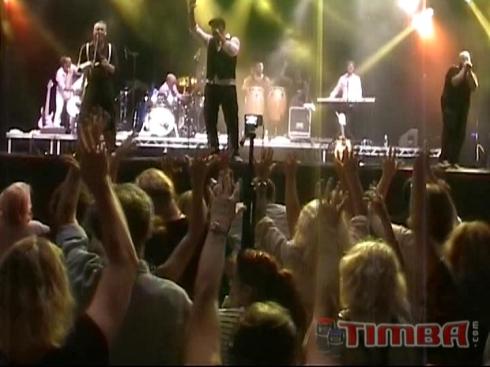 Later, during the early 2000's, the band (which now had more members) traveled to Cuba, and studied Cuban music for several years.
They studies traditional Cuban music, but after a while fell in love with Timba, which at the time was very much in its "golden age", which was still going on since the 1990's.
The band was warmly received by the Cuban audience, so much that they were invited to play at the prestigious "festival internacional de musica Benny More", an annual festival gathering the best Cuban musicians on one stage.
A few international artists also get invited, but must be substantially talented and unique to receive such an honor.
Calle Real apparently were, and succeeded in simply amazing the Cuban audience by their mastery of the quite complex and wonderful genre of modern popular Cuban music.
This concert was recorded on DVD, and released under a Swedish TV label in 2005.
The band released 2 albums since: "con fuerza" in 2006 and "me lo gane" in 2009.
This song, along with 3 others, are the first major release of the band for several years now, and will be included on the album "dime que" which is to be released later this year.
Disfruten!